Custom Homes in Oakville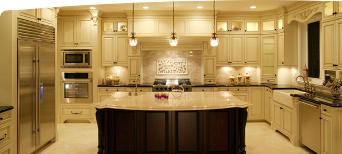 Custom homes in Oakville remain a popular choice for families who want to build, or renovate, their dream home. Oakville is a desirable place to live, close to Toronto yet surrounded by nature and of course it has an extensive shoreline on Lake Ontario. This great town has everything you need for day to day living while its proximity to Toronto keeps demand for homes high.
There are many wonderful homes here in Oakville, but we understand that sometimes you just want to do your own thing. Building a luxurious new custom home in Oakville gets you exactly what you want for your family. You can choose the size of home, the size of the land, the finishes and features, all to your personal specification.
Choosing a Lot For Custom Homes in Oakville
To someone who's never built a custom home before the process is probably a little daunting. There are many different things to consider and before anything else you have to make sure you find the right lot. Looking for a lot may sound easy but the reality is that you do need a real estate agent to help you through this process – searching for a lot, making sure it's the right lot for you, and then going ahead and buying it, are all parts of the process than an agent will assist with.
Lots in Oakville are in high demand with families who are looking to do exactly the same as you are, so when a good lot does come up for sale you need to be ready on the ball to take a look and make an offer. There's another option too – rather than just focusing on empty lots you can look at lots that already have older and smaller homes on them. Just because there's a home there right now doesn't mean it cannot be customised.
That existing home can either be knocked down, or if it has good bones you can use it as a basis for extending and renovating, ending up with a custom home that actually looks nothing like the one that stood there originally.
In terms of custom homes in Oakville this is a popular way to go. You can end up with a great lot that other buyers may not have considered.
Popular Neighbourhoods For Custom Homes in Oakville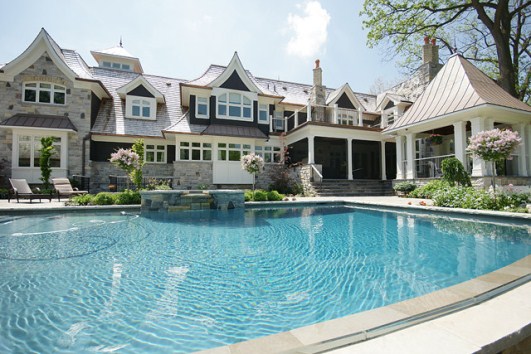 The thing with 'custom' is that it's all done to your personal taste so you could choose to live anywhere in Oakville that you liked. However, if you wanted to head for a neighbourhood where there are many other similar sized custom homes and lots to yours, or a new community that was in the process of being built, where would you go?
Well, Morrison has to be the top choice. This is probably the most desirable part of Oakville to build a custom home thanks to its spacious lots, mature trees, and peace and quiet. If you're building a custom home in Oakville's Morrison neighbourhood than you've really made it! This is often stated to be one of the most affluent communities in Canada with homes frequently selling for well into the millions. There are lakeside estates but if you're not lucky enough to have a lakefront home you can still enjoy Lake Ontario within Gairloch Gardens.
To return from this Custom Homes In Oakville page to the Oakville Homes And Condos page, click here.