Rock Star Real Estate Contact Info

At Rock Star we do things differently.
Our entire office works as one team to do whatever we can for the people that we work with.
This helps us achieve our goal of giving people everything they need to live life on their terms.

That is what we call your "Rock Star Life".

Whether it is relaxing by the lake at the cottage, staying at home reading a book, or partying the night away in the city, they are all about living life your way.

So when you reach out to us let us know how we can help you live yours.

Your Life. Your Terms.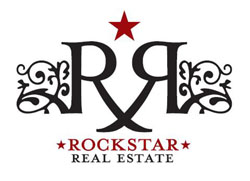 Rock Star Real Estate Inc.
165 Cross Avenue, Suite #6
Oakville, ON
L6J 0A9
(directly across the street from the Oakville Trafalgar GO)

Office Phone: 905-338-6964
Rock Star Team Paging Number: 905-361-9098

Office Fax: 905-388-2727

Office Email: Kayla@RockStarBrokerage.com
CLICK HERE to view profiles of each Rock Star team member.

View Larger Map