First Time Home Buyer Financing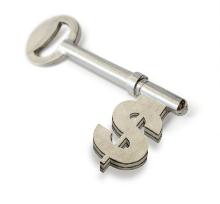 Owning your first home is a dream come true for many Canadians though without first time home buyer financing buying your home is unlikely to be possible. We've come to accept that in order to buy a home we're going to have to get a mortgage – unless of course you strike it lucky and win the lottery – but getting the financing can be easier said than done.
Mortgage Loan Insurance Helps First Time Home Buyers
Since the global recession hit, the banks have definitely been more strict with their lending. Many of the different mortgage plans that were offered before were withdrawn, including many that were available for buyers who had very little, or no down-payment. The Government of Canada intervened in an effort to stabilise the real estate market, help lending institutions, and ultimately help home buyers by introducing the Mortgage Loan Insurance for those buyers who had minimal down payments. With this insurance it is possible to get first time home buyer financing with as little as 5% down, but you have to pay the insurance premium which protects your lender against mortgage default.
Don't feel that as a first time home buyer you're being victimised – the Mortgage Loan Insurance is something that everyone has to pay if putting in a down payment of less than 35%. The premium obviously gets lower with a higher down payment but then that's because there's lower risk for the lender. The insurance is actually a great way to assist with first time home buyer financing, because without the insurance in place lenders would be more reluctant to give you a mortgage.
Finding a First Time Home Buyer Mortgage
When you make the decision that you want to buy a home the first thing you should do is calculate how much you can afford. There are many tools on the internet that can help you with this – most banks will have calculators you can use, but we like the tools on the Canadian Mortgage and Housing Corporation website as they have many different ones. Look at their 'Homebuying Step by Step' guide.
These calculators give you an idea but don't rely on this, you really have to go and speak with a mortgage advisor, whether that's at your bank branch or you see an independent mortgage broker. They can look at the different options for first time home buyer financing and then put in a pre-approval application. With pre-approval you know what is the maximum amount you can borrow.
Other Plans to Help First Time Home Buyers
There are other plans in place that can help to offset the high costs of buying a home. Don't panic thinking you haven't saved enough for a down payment to get first time home buyer financing, as you may be able to use your RRSP savings plan to help. The Home Buyers' Plan (HBP) is a scheme that gives first time home buyers access to their RRSP savings in order to buy or build a home. The limit that each person can withdraw is $25,000 so if you're buying a home with someone, the maximum would be $50,000. Provided you have not already used this incentive, and you are buying or building a home that will be your principal residence you can make use of this offer.
Of course, you do have to pay this amount back into your RRSP but you have up to 15 years to do so. It's kind of a way to make use of your registered retirement savings plan right now so that you can secure your future later!
Another scheme that can give you some extra help with first time home buyer financing is the First Time Home Buyers Tax Credit. This scheme gives you a nice little tax credit that you can apply for, taking up to $750 off your personal tax bill. This saving can be used to help offset the cost of getting set up in your first home. Visit the Canada Revenue Agency website for all the details on this incentive.
To return from this first time home buyer financing page to the Oakville Homes And Condos page, click here.