MLS Real Estate Listings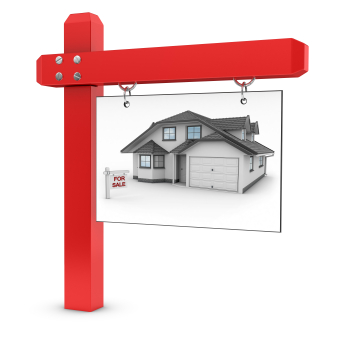 Use a MLS real estate listings service to help yourself find a new home in Oakville, Ontario. The city of just under 200,000 is situated conveniently between Hamilton and Toronto right on Lake Ontario. Originally founded in the 1800s, this beautiful city offers the best of both the old and the new.
The center of the city, now known as Old Oakville, was settled along the shore of Lake Ontario and is centered around Oakville Harbor, one of the city's two coastal ports. The old section of the city is still as lively as ever and one thing that you must do in Oakville is to have dinner on Lakeshore.
In the 1960s and 1970s the city expanded as it merged with several neighboring villages, including present-day neighborhoods Bronte and Palermo. In researching MLS real estate listings for Oakville, you will find all sorts of modern homes in just about any price range imaginable. Being a lakeshore city, there are smaller homes and condominiums in the $150,000-range while there are also estates approaching $40 and $50 million.
Of the many considerations when looking to move to a new area are school systems and what is available as far as education for children. Oakville is a family and people city and, as such, considers itself among the best in Ontario in offering a first-class public school education. There is also a mix of private schools, which includes Appleby College one of the older institutions in the area. Founded in 1911, it a private school for grades seven through twelve. The only institution of higher learning in the area is Sheridan College, known for its animation, illustration, and music theater programs. Education is important in Oakville and you should do some research about schools before consulting the real estate listings of an MLS.
Just as when searching the MLS real estate listings for homes in the Oakville area, you need to consider the location you are interested in. Oakville is convenient for a number of reasons. As a resident of the city, you have easy access to three major highways - the QEW, or the Queen Elizabeth Way, Canada's first superhighway; Highway 407 and Highway 403. For more worldly travelers, there is also easy access to the Toronto International Airport.
As far as looking for something to do, there is plenty to keep anyone busy year-round. From sitting on beaches in the summer to skiing in the winter, there is something for everyone. What MLS real estate listings in Oakville will not show you are the multitude of parks and recreational opportunities available. Being situated on Lake Ontario, you will find that boating and a variety of water sports are popular summertime activities. Each and every year since 1982, the city has held the annual Oakville Waterfront Festival and every year since 1992, the Downtown Oakville Jazz Festival. These are wonderful events that are well-attended and bring more of that family atmosphere to Oakville.
Your new home could be tucked away in southern Ontario. Oakville is a wonderful city with a lot to offer to new residents. Perfectly situated between two of the largest cities in all of Canada, Oakville offers a relief from the pressures of the city. For the almost 200,000 that live there, it is home.

To return from this MLS Real Estate Listings page to the Oakville Homes And Condos page, click here.