MLS Online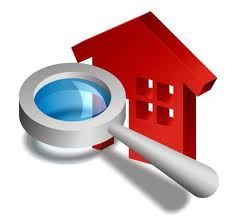 A MLS online has become the standard for finding properties. For years, real estate was bought and sold using signs and newspaper ads; but nowadays, things have changed. An MLS, or a Multi Service Listing, is a database where numerous available real estate properties can be displayed and marketed side-by-side on the Internet. Gone are the days when flipping through grainy photographs and tiny blocks of text in the newspaper was the most efficient method for finding new properties for sale. By using a MLS (or a series of different multi listing services), you can customize your property search to zero in on a specific city or area, find only a certain size of house, or eliminate homes that sit outside your budget. However, if you have never used an MLS before, you may want a bit of a primer to learn how the databases operate and how you can best manipulate them to find precisely what you are looking for.
To start using an MLS online, determine your budget. From the moment they decide to search for a new place to live, most real estate buyers have a ballpark figure in their minds of how much they would be willing to pay for a new piece of property. This ballpark figure is especially useful in the technology age, when you can easily customize your real estate search to exclude all homes that don't fit into your budget. Some buyers like to see what is just above their budget, in order to weigh the pros and cons of taking out a more substantial loan to cover the costs. Others like to more or less give themselves tunnel vision in their real estate search so as not to get confused by appealing listings that are just a little too expensive. A good multi listing service will allow you to customize your price range to suit your own personal real estate shopping philosophy.
Another key factor to finding the perfect house while using an MLS online is to basically map out what that house looks like in your head. How many bedrooms do you need? How many bathrooms? What is your ideal square footage? What kind of neighborhood are you looking for? The more questions for which you formulate mental answers, the more a multi listing service will be able to help you.
Consider the MLS you are using as a dream home generator of sorts. Unless you are unsure of the kind of house you want, don't start your search broad and then hone in on ideal aspects. Instead, begin your MLS online inquiry by using as many sidebar search functions as possible. If your search returns no results—or if the results are few and far between, or worse, out of your budget—then you will know where you need to scale back on your expectations. Still, there is no harm in beginning your real estate shopping experience by looking for your dream home. Doing so will give you a hands on crash course in learning to use an MLS service, and who knows, you might even strike gold.

To return from this MLS Online page to the Oakville Homes And Condos page, click here.