Home Mortgage Calculator and Refinancing Calculator: The Difference Between the Two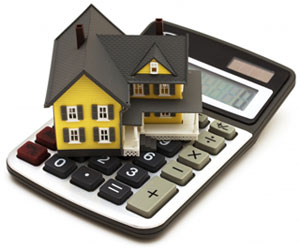 First time refinancers may make the mistake of thinking that a home mortgage calculator is the same as a refinance calculator. This is not the case, and when planning to refinance your home, you could inaccurately estimate your monthly payments using a mortgage calculator, causing further financial problems. It is important for first time home buyers, new home owners, and homeowners considering refinancing their home to fully understand the difference between these two types of calculators, and what each of them actually do.
What is a Home Mortgage Calculator?
It helps people looking to buy their first home, or additional real estate, make sound financial decisions. These calculators are easily found online, often on real estate agent websites, and can give you an estimate of how much your mortgage payments will be. There are many different calculators available, some may require more specific information than others. Most of these calculators, however, will require some basic information such as how much your loan has been approved for, the estimated interest rate, as well as the number of payments you would like to make each year. Other calculators may ask for additional information to help give you a better estimate of the annual mortgage cost you can expect. For instance, in addition to the basic information, you may also be required to provide the amount of property taxes, heating and cooling expenses, or other additional fees you may be required to pay. These home mortgage calculators typically offer most accurate information to new home buyers, and give them a better idea of how to financially plan for such a major investment.
What is a Home Refinancing Calculator?
Unlike a mortgage calculator, refinancing calculators are designed for current homeowners that would like to refinance their home to lower their monthly mortgage rate. These calculators take into consideration many factors, including your current interest rate, new interest rate and length of your current mortgage. Knowing this information, as well as the refinancing fees, can help homeowners determine whether refinancing their home will be a worthwhile investment for their current financial needs.  These calculators are designed to provide homeowners with an approximate monetary figure on how much refinancing their home could help them save monthly, as well as an estimated lifetime savings if they stay at the refinanced rate.
Smart Home Buyers and Owners Use These Tools for their Financial Planning
 Many first time home buyers use mortgage calculators before purchasing their first home, and later – usually five to 10 years after their first home purchase – homeowners will use the refinancing calculator to determine when it's the best time to refinance their home to lower their monthly mortgage rate. Although these tools only give users an estimated value, home buyers and owners that utilize them often find that planning for their financial future is much easier, less stressful, and can help improve their credit score. So if you are planning to buy or refinance your home, consider using these tools to help you through the planning process.

To return from this home mortgage calculator page to the Oakville Homes And Condos page, click here.