First Time Home Buyer Canada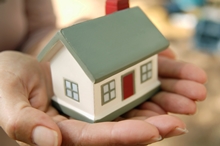 If you're a first time home buyer Canada, congratulations! This is an exciting time for you – venturing out to buy your first pad, whether it's an apartment, condo, town home or detached home for a growing family – of course it's also a little scary. This will be the biggest investment of your life so you want to be sure that you make the best decision.
Steps to Buying a Home
This is where a real estate agent comes in. Navigating the property market can be a tricky business, but we're here to help! With our expertise in homes we can help you make the right decision when you're a first time home buyer Canada. Real estate agents do far more than just show you homes; we work with you right through the home buying process and can offer advice, tips, or recommendations at all steps of the process too.
Once you've decided to become a first time home buyer Canada the first step is to figure out what you can afford. There's no point in guessing at a figure that you think is achievable as this helps no one, especially you! When you start to work with an agent we will ask you if you have got pre-approval – by this we mean have you talked to a bank and been pre-approved for a mortgage? You really should do this before you do anything else – go and talk to your bank, or choose a couple of different banks or even a mortgage broker. The latter option can often get you the best deals on interest rates and terms, negotiating deals that are even better than your bank could give to you directly.
After discussing your financial standing you should be able to get an agreement in principle i.e. based on what you have told them they are agreeing that they should be able to offer you a mortgage of a certain amount.
When you have the pre approval you can tell your real estate agent "I'm pre-approved for $300,000 – so let's find me a house!".
Of course you should also tell your agent what you're ideally looking for in a home. As a first time home buyer Canada it can be easy to get carried away – you may have unrealistic expectations of what your budget can buy you, but an agent can help with this. Discuss the kind of neighbourhood you'd like to live in, the size of home you need, and any other features that you really must have, and they can help to suggest homes that could be suitable.
After viewing a number of places you'll soon get an idea as to what you like. Some first time home buyers in Canada know they've found the right home after only seeing a few, but for others it can take dozens. This is okay, take your time as you need to make the right decision. After a while your agent will know what you like and don't like and they may be able to recommend homes or areas that you hadn't considered before, so take their advice.
Work With a Real Estate Agent You Like!
As you're potentially going to be spending a lot of time with your real estate agent it's important to get along with them. Recommendations and referrals from friends and family can be great because if your friends or relatives got along with an agent there's a good chance you will too. If you're new to Oakville you may not have this luxury so consider a few different agents before you make a final decision. Look for professionalism, honesty, and trustworthiness as these are all very important qualities in a real estate agent.
Closing the Deal
So you've seen lots of homes and now you're ready to become a first time home buyer Canada! The agent's work does not stop here – they will submit offers on your behalf and negotiate with the selling agent until you come to an agreed purchase price.
The contract to purchase will also be subject to certain conditions such as a satisfactory home inspection, financing, and other things. Once you've had the home inspection and you're happy with the results, and then once the bank has approved the mortgage on that home, you should be all ready to move in and start your new life!
To return from this First Time Home Buyer Canada page to the Oakville Homes And Condos page, click here.