Apartment For Rent In Oakville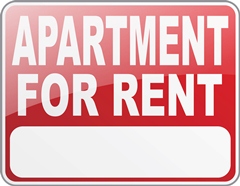 There are many people looking for an apartment for rent in Oakville, like most of the towns and cities in the Greater Toronto Area. This great little town, set on the shores of Lake Ontario, is within easy reach of Toronto, so it's easy to see why real estate, and apartments in particular, are so popular. We're connected to Canada's largest city via the 407 Express Toll Route, and we have two stations on the GO Transit line, but that's just for starters.
Why Oakville?
Oakville has a population around 182,500, and we're growing all the time! You'll find people of all ages, backgrounds, and ethnicities here in Oakville, but one thing we're known for is our youthful population – we have a younger population than Canada as a whole thanks to the many families who call the town home.
Young professionals are attracted to Oakville in their numbers too, thanks to those great transport links with Toronto. We offer a real alternative to city living and the higher prices of the city, so there's many people moving out and looking for an apartment for rent in Oakville as a more affordable alternative to the big city.
Affordability isn't the only reason why Oakville is popular. Outdoor life plays an important part in the lives of many of Oakville's residents, and with more than 200 parks to explore and 150 kilometres of trails, you'll be kept busy all summer and winter long! And lots of those parks are right on Lake Ontario so you can enjoy access to the lake during the summer months too.
Oakville is great for culture lovers too with a museum, galleries, and cultural centre to explore. The Oakville Symphony Orchestra, and Oakville Ballet Company perform at the Oakville Centre for Performing Arts along with local and international artists throughout the year.
Oakville has a vibrant economy too so you may move to Oakville and find employment with one of the large organisations that call the town home. Companies like Siemens, and Goodrich Landing Gear are here, plus there are many other businesses within the four key economy sectors of Advanced Manufacturing, Digital Media and Animation, Life Sciences, and Professional Services.
Finding an Apartment For Rent in Oakville
There are apartments for rent in most of Oakville's neighbourhoods, so you can choose which neighbourhood is right for you. If you prefer newer construction Oakville is seeing the development of lots of new high-rise condos where you can enjoy apartment living to the max. Don't worry about maintaining a yard in these swanky new condos where it's all about the lifestyle! And as you would expect, there are many young professionals renting these apartments.
Apartments near the waterfront, river, and marina are always in high demand so expect to pay more for an apartment for rent in Oakville's more desirable areas. These aren't the only places you'll find apartments though, there are numerous lower rise apartment buildings too, near the centre of town, and you can walk to the shops, restaurants, and bars of Oakville if you want to live in these areas.
And what can you expect to pay for an apartment for rent in Oakville? Well the average for a 1 bedroom apartment was $1,081 according to the October 2012 report from the Canadian Mortgage and Housing Corporation.
To return from this Apartment For Rent In Oakville page to the Oakville Homes And Condos page, click here.