Oakville Apartments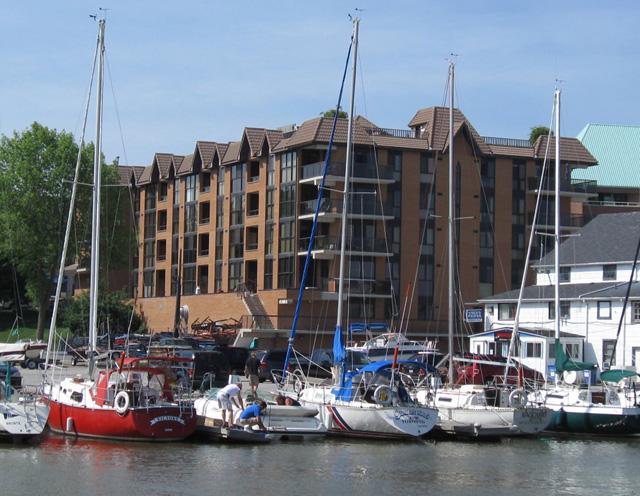 Searching for Oakville apartments should be enjoyable, especially as you will browse rentals knowing that you will be moving to one of Ontario's greatest places to live. There are all sorts of choices available in different price ranges with various amenities. The great thing about Oakville is that you will become part of a wonderful lakeside community with a thriving economy and an interesting heritage.
The town of Oakville dates back to the early 1800s when settlers began to build a community near the Oakville Harbor. Due to its location near water, the settlement was heavily involved in shipbuilding. The town began to grow and more industry developed and more people came. Smaller towns started to prop up outside of the original Oakville and the entire area continued its growth with the opening of a few oil refineries and other such businesses.
The original settlement is known now as Old Oakville, and if you enjoy the flavor of an old city, you might want to live in this area. Many of the old buildings, built back in the 1800s, have been converted to Oakville apartments. Others house different businesses, retail shops, and restaurants. This old part of the city is beautiful and is definitely worth checking out even if you choose not live in the area.
These days, one of the major factors that have led to the continued success of the city is its economy. Oakville is home to a number of national and international corporate headquarters. The city is friendly to business and welcomes investment as well. Oakville apartments are in demand when the economy is booming. The city offers all sorts of employment in a variety of industries including the automotive and aerospace industries and also in digital media and animation. Oakville is also home to Sheridan College, which is well-known for its programs in graphic arts and digital production.
With all that the city has to offer, finding apartments should be exciting. No matter where you choose to live in the city, you will have access to anywhere via the Oakville Transit. There are all sorts of attractions including the Oakville Center for the Performing Arts, which brings in a variety of shows and is home to the Oakville Symphony and Oakville Ballet Company. You also have access to the Oakville Galleries, a contemporary art museum that has two locations: one in downtown Oakville, the other in East Oakville.
Being a lakeside community, outdoor life is pretty important to residents. There are parks everywhere throughout the city. There are so many hiking trails that it would take you a few years to trek across every mile of every trail. Boating and its related activities is popular during the summer. Oakville is unique in that it has two harbors - Oakville Harbor and Bronte Harbor - and these offer plenty of dock space if you are into boating. Finding Oakville apartments may be a chore at times, but find one near the lake and the view will be enough to make you want to stay there forever.

To return from this Oakville Apartments page to the Oakville Homes And Condos page, click here.